Espresso Nice Cream
Espresso yourself! Start the day right with a delicious espresso nice cream from Healthy Luxe, made super simple thanks to our XX Espresso Cold Brew Coffee perfectly blended with almond milk - it's a winner! 
Servings: 2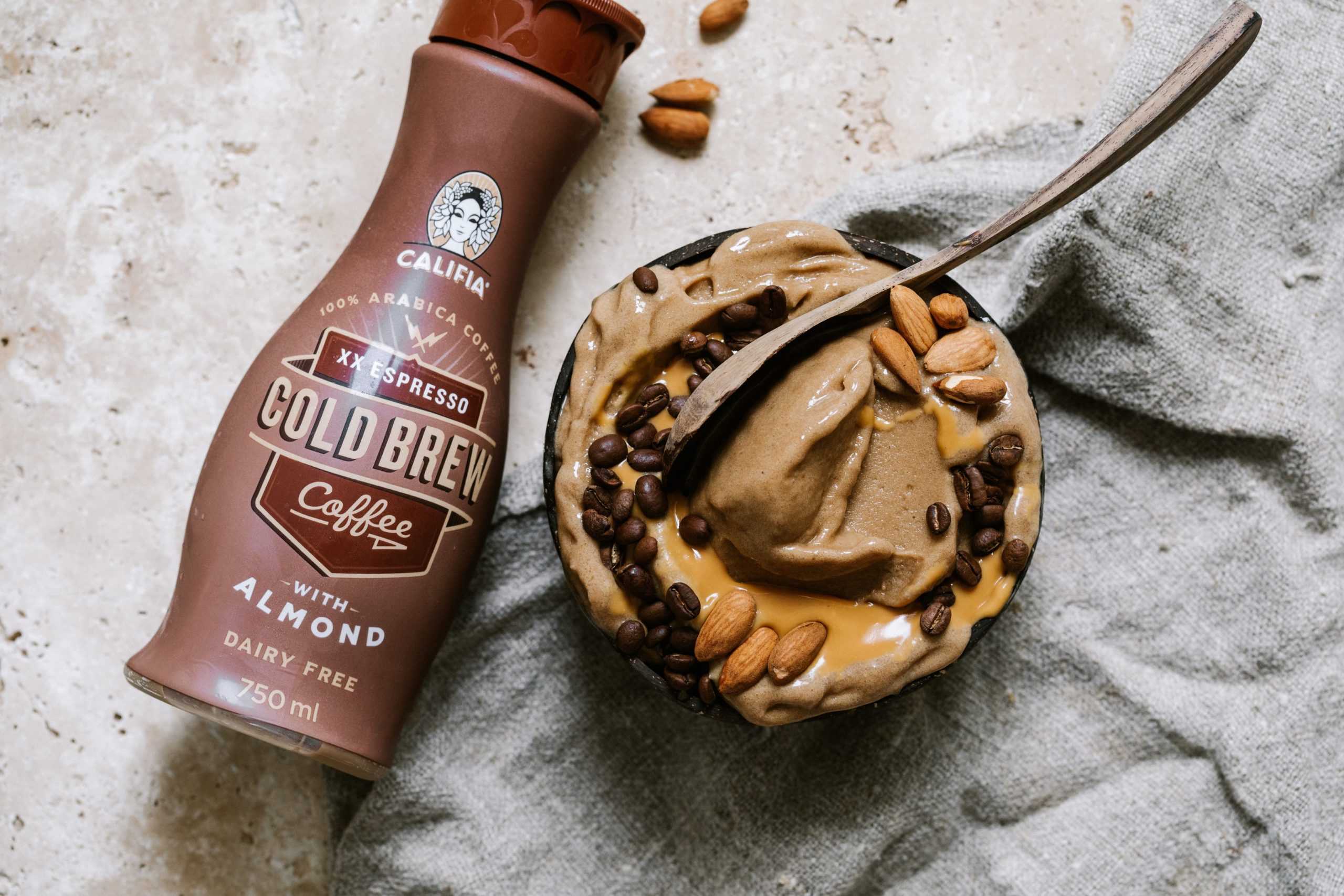 Ingredients
1 cup Califia Farms Espresso Cold Brew, frozen in an ice tray
1/4 cup Califia Farms Espresso Cold Brew, not frozen (this helps blending process) 
2 bananas, frozen 
1-2 medjool dates
2 tsp mesquite powder (optional)
Directions
01
Blend all ingredients in a high speed blender until smooth
02
Transfer to bowls and serve as is or with choice of toppings
03
We recommend a vegan chocolate drizzle for added deliciousness!